Hi! My name is Aaron Platzer. I am the pastor here at Peace Lutheran Church. And here's a little about me:
I was born and raised in the small town of Olivet, MI (just south of Lansing, MI). I am the oldest in my family with three younger siblings who are all adopted from different countries (South Korea, China, and the Philippines). And now, I have a family of my own. I am married to my wonderful wife, Emily. And we have one daughter, Evelyn. God has certainly blessed me with a great family!
Growing up, I was big into sports. I thoroughly enjoyed participating and watching sports as often as I could. And my love for sports has certainly carried through to today. But I would say the hobby/pastime that currently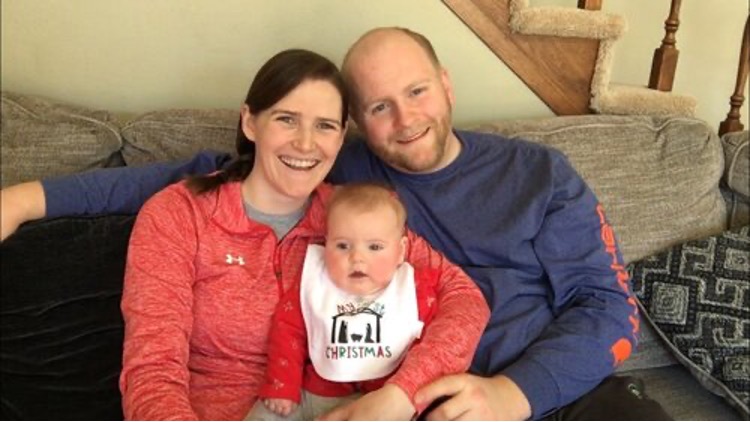 stands as my favorite, is coffee. I love the smell of coffee, the taste of coffee, the caffeinated benefit of coffee, the science and methodology of making coffee, and I even hope to be roasting my own coffee beans some day. Just ask my family, friends, or the members here at Peace. They'll shake their heads, smile, and chuckle once you bring up my name and coffee. I'm a little obsessed.
After graduating from Olivet High School, I went off to New Ulm, MN to attend Martin Luther College to begin my studies and training to become a pastor. From there, I went on to Wisconsin Lutheran Seminary in Mequon, WI to finish my studies and training. It was after graduating from the Seminary in 2019 that I was assigned to serve the members of Peace Lutheran Church and the people in and around Loves Park, IL.
Well, that's plenty about me. Now, I want to learn about you. Feel free to reach out anytime to chat. I enjoy the opportunity to get to talk with people! (Maybe we can meet over coffee!!) But far above the joy I have of visiting with people or enjoying coffee with someone, is the chance to be able to talk about the most important person in the world: Jesus, my Savior and your Savior. Hope to talk with you soon!